Build a Gweru where everyday people are valued...
Rev. Dr. Semwayo is the visionary founder of T4G and serves as its inaugural CEO/President. He also serves as the Lead Planter/Pastor at Radix Church in West Dallas, TX. Prior to his present responsibilities, he worked as a Digital Communication Systems Engineer in the aviation industry.
Dr Semwayo is a zealous champion of social justice. He endeavours to right social wrongs, to uplift the marginalized, and to restore "Hunhu" in Gweru's deprived communities. He is also an ardent advocate for corporate social responsibility.
Dr Semwayo is married to Florence and has four children: Nyashadzashe, Dananai, Dadayinashe, and Itayinashe.
T4G is a minority-owned non-profit start-up Project Management Group. Our mission is to bring stakeholders together to execute a wide array and distinct projects around Gweru communities on behalf of stakeholders through a diverse and skilled staff to restore hope for the marginalized in Gweru.
We the members of T4G, driven by our common concern about the plight of Gweru citizens and by our love towards our neighbours, hereby venture to restore, develop, revitalize, and rebuild neglected institutions in the communities of Gweru in order to re-establish and to promote the spirit or notion of hunhu among Gweru citizens.
T4G is not formed and does not exist for the purpose of carrying on any business that has as its object the making of gain or profit. Its membership is there for the provision of assistance in, or promotion of, activities aimed at uplifting the standard of living for persons or families in Gweru.
Build a Gweru where everyday people are valued
Minimum Investment for Maximum Impact.
We rely on partners, members, and volunteers to keep our organization strong and our projects moving forward. Thank you for partnering with us and sharing our passion for reviving our communities
Donate as a "Gold Partner" for any amount with easy, automated monthly or yearly payments on the first day of each month - an effortless way to support the projects for our communities.
Join as a "Friend" for a donation of $10.00, renewing on your membership anniversary date each year.
Join at the "Patron" membership level for $1,000 per year and include up to ten individuals in your organization to share in this membership. Available for individuals, non-profit organizations, governmental entities, and larger businesses. Yearly renewal is on your membership anniversary date.
Membership shall be open to any individual who is bona fide concerned with development of Gweru City, in Zimbabwe. Membership shall be open to anyone without regard to gender, race, nationality, disability, sexual preference, religion or belief.
Membership subscriptions shall be determined by T4G officers and shall be due quarterly and shall
be paid into the appropriate T4G Bank account or online.
Platinum members subscribe a fee, hold any office, vote, propose projects, and trained in T4G project management processes.
Elite members subscribe a fee, vote, trained in T4G project management processes, and
serve as Project Managers.
Free membership category does  not pay any subscription fee, and do not hold any office or vote.
Structure of the Organisation
Rev. Dr. Colin Semwayo
CEO & President
PhD (HB/OT); STM; MDiv
PhD (ABD, EE); MSc (EE); BSc (EE)
Dr. Semwayo is the Lead Planter/Pastor at Radix Church. Prior to that, he worked as a Digital Communication Systems Engineer in the aviation industry.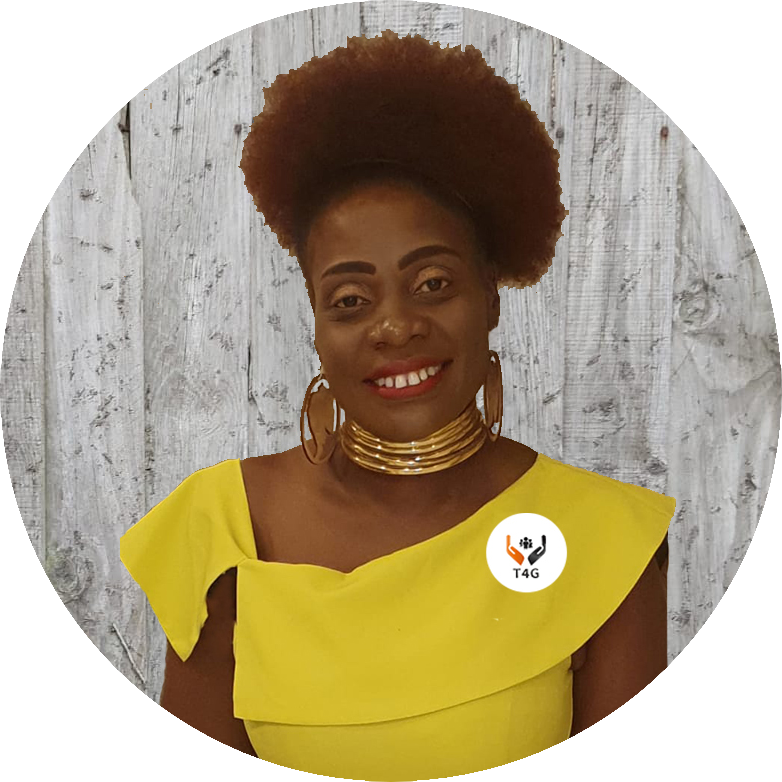 Rosa Mwanza
Executive Secretary
BSc (Hons) Adult Nursing; Diploma Top Flight Secretarial Studies
Rosa works as a Senior Theatre Practitioner in the UK. She is a native of Mambo township, Gweru. She has a passion and zeal to rebuild Gweru. 
Brighton Malunga
VP: Technical Operations
MSc (Eng); MSc (CPM); BEng; MICHT;
NC (ME); Dip Edu
Brighton is Highways & Transportation Engineer with vast experience in both Civil and Mechanical Engineering and he will be instrumental in the technical operations of the organisation.
Fadzi Mukonoweshuro
VP: Marketing/Admin
BSc Sociology, MSc Developmemt Studies, MSc Business Management
Fadzi is a senior Operations Officer with the world bank and has vast experience in development works with The United Nations and Development Agencies. Her focus for the organisation will be on marketing and administration.
Clemence Jele
VP: Financial Officer
Advanced BCM; BA BS; M Div BC.
Clemence has Banking Experience includes Retail Banking,  Lending, and Investments. Also Counseling and Biblical Scholarship
Dr. Tendai Charity Nhenga
VP: Compliance
Phd (PL); MSc (LHRL); BA Law;
ND Mass Cmmunication
Dr. Tendai has more than 14 years of experience as a human rights, child rights, and child protection specialist and educator. 
Esther Muchenje
Med. Practitioner
BSc (Hons) Adult Nursing; PGDEdu;
MA Ed; ANP; Resp Nur. Specialist; NMNP.
Esther, a nurse practitioner at London Ambulance Telephone Triage (UK), works in all aspects of patient care, community health, and oversees post-patient assessments. She will design and set-up mobile health-screening centers in Gweru communities.
Ntombizodwa Zoey Sayi
Med. Practitioner
MSN; RN; AGPCNP-BC
Zoey is an Adult Gerontology Primary Care Nurse Practitioner. She has dedicated her career to the care of oncology patients for  over a decade in Dallas Texas. At TG4, she will focus on health promotion, disease prevention and management to our Gweru communities.
Paul Keta
Program & Project Director
PMP®️_ PMI, MBA(Studies), Dipl_BA, Dipl_ Elect Eng. MSAIEE
Paul is an Entrepreneur and Consultant in e-Business Solutions. He has more than 25 years business management experience including project and program management. Paul will establish a project management centre of excellence for T4G.
John Takaindisa
Business Dev. Director
B-Tech (Hons) Electrical Engineering

John has extensive experience in Transmission Planning, Installation, Operation, Development and Management of GSM networks. He has had senior roles with Econet and will be instrumental in recruitments and training.
Rev. Bothwell Zhwawo
IT & Media Technician
BSc Business Information Systems (Partway); MSc Theology; BA (Hons) Theology
Rev Bothy is a young entrepreneur with a passion in high standard graphics. Born and bred in Gweru, he is from a humble family. With a ghetto "background" Rev Bothy overcame insurmountable odds to rise in the graphic industry.
Uritah Rusere
Administrator & Project Coordinator
BCom Accounting; Dip in Rel. Studies; Cert. in Booking and Accounting
Uritah works as an Estate Administrator for a Law firm in Harare. Her vast legal experience as a conveyancing executive fits her role as an Administrator & Project Coordinator at T4G. Uritah has passion for community development.
Implementation & Recruitment Team
Nyasha Semwayo
Technical Implementation
Dip Information Technology;
Dip Theology
He worked as a Lecturer at Pretoria Technical College (Durban Campus). Nyasha has expertise in installing, configuring, and maintaining computer hardware, systems, and networks. He will facilitate and provide technical support across T4G STEM training.
Nicholas Ponde
API 653; API 510; API 570; API 577; AWS; CWI; NBBI
Nic is founder of Tepo Industrial Services a company that specializes in NDT, Inspection services and designing, fabrication and installation of CIP gold processing plants. His vast experience in Project Management will help T4G and the people of Gweru.
Arnold Machara Sakuinje
Legal Practitioner
BA Law
He works as a Legal Practitioner with Pundu and Company and has been admitted into partnership since 2019. In his previous role, he served as a star associate with Mhaka Attorneys. Before Joining Mhaka Attorneys, Arnold interned with Minerals Marketing Corporation of Zimbabwe. 
Dr. Tendai Charity Nhenga
VP: Compliance
Phd (PL); MSc (LHRL); BA Law;
ND Mass Cmmunication
Dr. Tendai has more than 14 years of experience as a human rights, child rights, and child protection specialist and educator. 
Sports & Ambassadors Team
Shyleen Maningi
Brand Ambassador
Music and Arts
Shyleen Maningi is the CEO/President at Rock of Band. A former lead vocalist at Zimpraise and Worship House, Shyleen has released five albums with a sixth forthcoming. 
Feli Nandi
Brand Ambassador
Music and Arts
Feli Nandi is a music diva, song writer, and fashion designer. Feli's deep Shona lyrics and powerful messages conveyed in a modern musical style has much to commend it.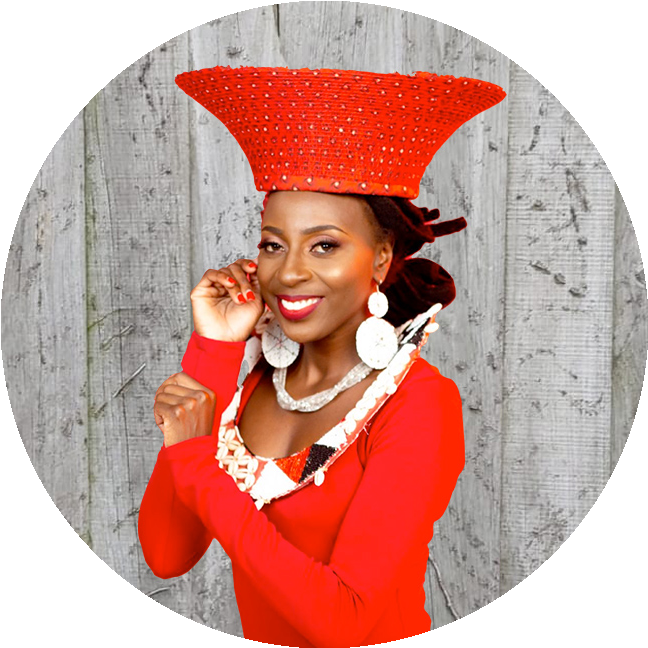 Hope Masike
Brand Ambassador
Dip. Ethnomusicology
Hope Masike is a sensational Zimbabwean singer-songwriter, mbira player, dancer, fine artist, and advocate. Her captivating, playful and experimental vocal skill plus her sound of modern mbira playing have earned her the title 'Princess of Mbira'.
Bazel Sanyanga
Sports Director
Sports & Physical
Bazel Sanyanga is a former football player with Gweru United. He coaches Telone FC, which he guided from being a division 2 team to PSL. At T4G FC Academy, Bazel will develop and oversee a program for grassroots football.